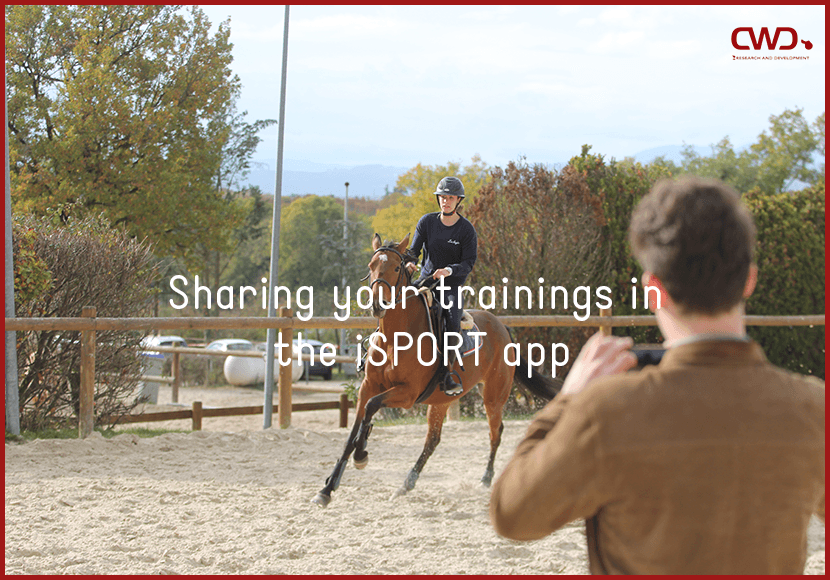 Sharing your trainings in the iSPORT app.
You wonder how to add the profile of your horse in the iSPORT app after a training with your iPULSE girth? You wish to know more about how the sharing mode works in order to share your trainings?
The tutorial below will explain in details how to create profiles for your horses, follow their trainings and progress.
The iSPORT app is also a big community! Follow all the steps to add your friends in the app thanks to this tutorial.
Thanks to the app, you can also share a recap of your trainings! This last tutorial will show you the two different ways to share them.
That's it! Now you know everything about the use of the iSPORT app and how to get the best out of the data given to you.
For more information, don't hesitate to contact us via phone (+33 5 00 35 42 79) or via e-mail (isport@cwdsellier.com).