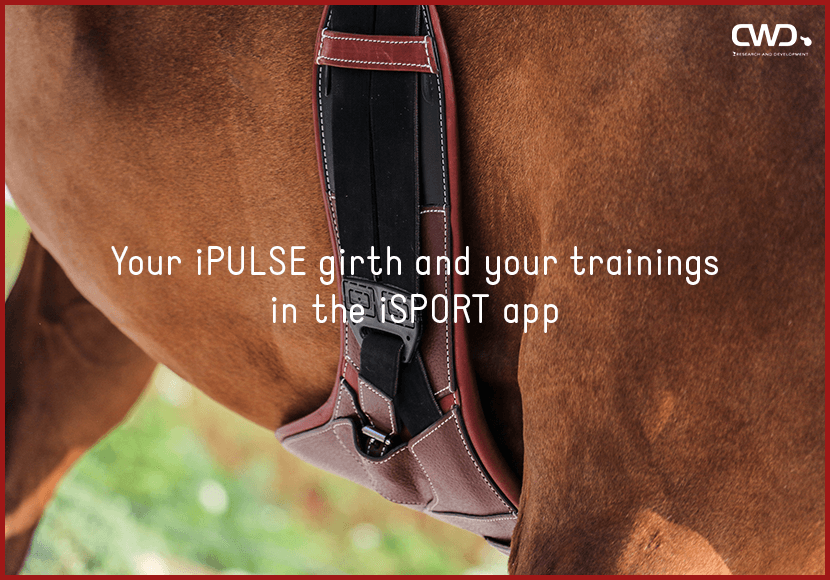 Your iPULSE girth and your trainings in the iSPORT app.
You just purchased an iPULSE girth and downloaded the iSPORT app, but you don't know how to add your girth to the app? Or how to use the app during your trainings?
With this tutorial, follow in detail all the steps on how to create the first connexion between your girth and the app.
Your iPULSE girth is now connected to the app and you wish to use it for your training of the day? The tutorial below will explain it all about the live mode of the app; which is the most important function when riding with your girth!
There you go ! Now you can ride your horse and enjoy our training, with the benefit of the data provided by the girth. Watch the tutorial below to understand how to retrieve the data from your iPULSE and save it in the app.
To know more about adding friends and horses as well as sharing your trainings, click here ! And if you're not familiar with the iSPORT app, this article will help you discover the app in detail.
For more information, don't hesitate to contact us via phone (+33 (0)5 00 35 42 79) or via e-mail (isport@cwdsellier.com).